Dr. Renu Maewall, DMD - Wellesley Cosmetic Dentist
I would personally like to thank you for your interest in our practice. Our private practice provides personalized and comfortable dental care using state-of-the-art procedures, instruments, and techniques.We will discuss all details of your care before treatment begins. We trust you will find the atmosphere calming, the staff friendly, and our dental services exceptional.A beautiful smile instills confidence, and healthy teeth and gums improve your overall health. It is our goal to be your partner in achieving both.
Sincerely,
Renu Maewall, BDS, DMD, MAGD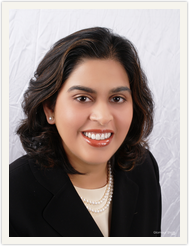 Renu Maewall, DMD, MAGD
Dr. Maewall is part of a trusted Wellesley tradition of comfort and care. Dr. Maewall is 1992, Summa Cum Laude graduate of Tufts University School of Dental Medicine. She has dedicated her professional career to provide you with the best that dentistry has to offer.
Dr. Maewall is continually educating herself and her staff on the newest dental techniques and advances, in order to provide you with the highest standard of personalized and antiseptic dental care, in a gentle, efficient and professional manner. In continuing her education, Dr. Maewall has completed courses in Cosmetic and Restorative Dentistry, Occlusion, Endodontics, Conscious Sedation and Practice Management.